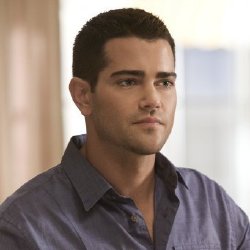 Dallas returned to our screens this year after a rather lengthy absence and now the Texas based power struggles come home to roost, with series one hitting DVD this week.
To celebrate JR and the gang coming home, two of the show's stars (the gorgeous duo of Jesse Metcalfe and Josh Henderson) talked about their roles on Dallas and what it's been like being a part of such a hit.
Was it daunting joining such an iconic show as Dallas?
"Every great project starts with a great script. Once I wrapped my mind around the idea and read the script and saw the characters were fleshed out it looked like a contemporary show, while keeping it true to the series."
Were you a fan of Dallas when you were younger?
I had to go back and watch some episodes – I watched about 33 – I wanted to set the tone and see my co workers in their younger years. There was a little Christopher, but you have no idea of who the man will be.
What was it like working with such a legendary cast?
Larry, Patrick and Linda are just fantastic and so welcoming. This show has so much heritage and so much history, it really feels grand and there are so many directions all the storylines can go in. The viewers from the original show are such fervent fans and I think we captured some of that fan base and bring in a new fan base. It's great to be on a hit show.
What do you think has made Dallas a success this time around?
What I think fans love is that they tune in and see this wealthy family behaving badly and the dysfunction between them. It is still about money, power, greed, relationships, ambition and betrayal but in a more contemporary version of the series. Dallas is now more socially aware by moving away from drilling and looking to more renewable energy.
What is it like being seen as the new Bobby Ewing?
I think that's what people expect of the character. Christopher is a chip off the old block he is an integrous character, at times heroic, at times the glue that is holding this dysfunctional family together.
But there's a lot more grey area with the new generation. They're struggling with their identities and have inner conflict. It is a great character to play.
What can we expect from the next series?
Nearly every episode John Ross Jr and Christopher are at each others throats I love it, so I'm sure there will be more of that. I've known Josh a long time and we were competitive in that we have been up for the same parts before in he past and we used to compete in a charity league so I think we brought a lot of that past rivalry to our characters.
Source: FemaleFirst.co.uk