The Dallas actor shares details about the "emotional day" spent filming Monday night's farewell to J.R.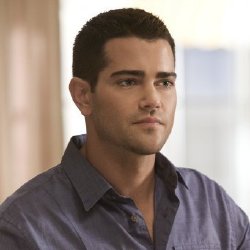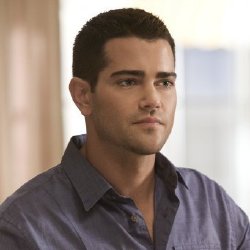 Dallas returned to our screens this year after a rather lengthy absence and now the Texas based power struggles come home to roost, with series one hitting DVD this week.
To celebrate JR and the gang coming home, two of the show's stars (the gorgeous duo of Jesse Metcalfe and Josh Henderson) talked about their roles on Dallas and what it's been like being a part of such a hit.
Was it daunting joining such an iconic show as Dallas?
"Every great project starts with a great script. Once I wrapped my mind around the idea and read the script and saw the characters were fleshed out it looked like a contemporary show, while keeping it true to the series."
Were you a fan of Dallas when you were younger?
I had to go back and watch some episodes – I watched about 33 – I wanted to set the tone and see my co workers in their younger years. There was a little Christopher, but you have no idea of who the man will be.
Continue reading Dallas Interview With Jesse Metcalfe on Female First UK
It's been 20 years since Texas-style lust, greed and cliffhangers had TV fans tuning in to the prime-time soap opera "Dallas."
Now the juicy 1980s series returns in the Bravo update "Dallas," a show headlined by such iconic "Ewings" as J. R. (Larry Hagman), Bobby (Patrick Duffy) and Sue Ellen (Linda Gray). These original characters have been brought back by the show's producers.
Bravo's 2012 revamp also features a new generation of Ewings to carry on the family tradition of plotting, scheming and down-and-dirty rivalry.
"We're pretty sure the show is going to be a success. Maybe it'll be another television phenomenon," said new "Dallas" addition Jesse Metcalfe on Monday on CTV's Canada AM.
The series debuted on July 13, pulling in an estimated six million viewers in the United States and 1.9 million viewers in Canada.
Even so, this new incarnation of "Dallas" has a long way to go to duplicate the success of its predecessor, which was included in Time magazine's 2007 list of the "100 Best TV Shows of All-Time."
In this new update, 33-year-old Metcalfe plays Christopher Ewing, the adopted son of Bobby and Pam Ewing.
Continue reading Jesse Metcalfe brings new blood to 'Dallas'
Jesse Metcalfe talks with The Hollywood Reporter on the re-introduction of his character Christopher Ewing, filming in Dallas and working with co-star Patrick Duffy.Watch below or click here!